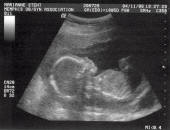 Nicholas and Mariannne Steht expect their first child, a boy, on about September 7th. They're still working on a name, but the new baby will be the 101st descendant of Gaetano and Rosa Alessi Coniglio.
OTHER NEWS
In Danville, D.K. (Don) Miller recently started intensive therapy for lung cancer, and Roseann Miller's long-time companion Wayne Watkins recently passed away. And in Buffalo, Kathy Stoj Coniglio's mother Mary Stoj also passed on. The rest of the Coniglios extend our support and good wishes to each of them.
.
Europe, here we come!
.
A group of 'Coniglios' will be going to Europe, beginning May 28: Connie Coniglio Miller and her Danville offspring Jackie Miller Feingold and daughter Emma Feingold and Michele Miller Steht and daughter Tara Steht Wright; Mary Coniglio Denisco Sowa and her daughter-in-law Dawn Scinta Sowa; and Ange and Angie Bongiovanni Coniglio. They'll all visit with Antonio Coniglio's descendants in Belgium: then Jackie, Shelly, Emma, Tara and Dawn will tour mainland Italy, while Connie, Mary, Ange and Angie will fly to Catania, where their cousin (Rosa Alessi's nephew) Leonardo Fazio will pick them up and take them for a week in Serradifalco. Meanwhile Ange and Angie will visit her father's birthplace, Montalbano di Elicona, near Etna; then her mother's roots at Mussomeli; and then they will visit the source of the Alessi's, Marianopoli, before joining the others for a few days in Serradifalco before they all return to the US on June 9th.
Un gruppo di Conigli sta andando ad Europa, cominciante maggio 28: Concetta Coniglio Miller e la sua prole Jackie Miller Feingold e figlia Emma Feingold e Michele Miller Steht e figlia Tara Steht Wright di Danville; Maria Coniglio Denisco Sowa e la sua nuora Dawn Scinta Sowa; ed Angelo ed Angela Bongiovanni Coniglio. Tutti fanno la chiamata con i discendenti di Antonio Coniglio nel Belgio: allora Jackie, Shelly, Emma, Tara e Dawn faranno un giro del continente Italia, mentre Concetta, Maria, Angelo ed Angela voleranno a Catania, in cui il loro cugino (nipote del Rosa Alessi) Leonardo Fazio li prenderÓ e li prenderÓ per una settimana in Serradifalco. Nel frattempo Angelo ed Angela visiteranno il luogo di nascita del suo padre, Montalbano di Elicona, vicino a Etna; allora radici della sua madre a Mussomeli; ed allora visiteranno la fonte del Alessi, Marianopoli, prima di unire l'altri per alcuni giorni in Serradifalco prima che tutti rinviino negli Stati Uniti il 9 giugno.
DJ on Tour
At this writing, as some Coniglios plan to go to Europe, DJ Valint is already there, touring seven northern Italian cities with some of Western New York's best violinists on the Suzuki Strings tour.