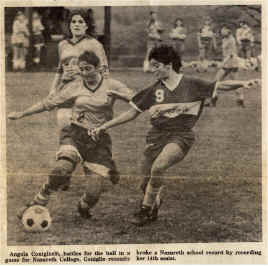 Amherst Central High School Hall of Fame: Track, Basketball, Softball, Soccer, and Boys' Ice Hockey (most athletic points in school history, Ed Bauer Award).

Nazareth College Hall of Fame: Softball, Women's Soccer (most career assists).

Taught High School Biology and Coached High School Track, Basketball, and LaCrosse.

Played Women's Scholastic and Open Soccer thirteen straight years in the New York State Empire State Games.