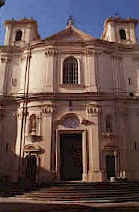 Chiesa Madre San Leonardo Abbate (Mother Church dedicated to Abbot St. Leonard), where the wedding of Rosa and Gaetano took place on November 30, 1912. (They were also married in a Civil ceremony on December 1, 1912.)
The church is the tallest building in Serradifalco and can be seen in the 2004 photo, below, by Greg and Melissa Coniglio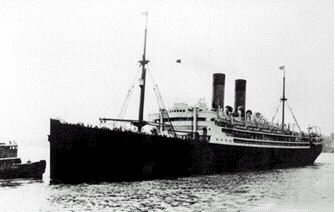 Gaetano arrived in America on April 30, 1913 on this 3,200 passenger ship, the SS BERLIN. On the same voyage was his brother Giuseppe's wife, Angela Alessi, Rosa's sister.